WHO WE ARE / KES ME OLEME
If we could describe our business in 5 words it would be "Wadding is our great love"! But it's not our only passion. We love quilting, fabrics and sewing too. These passions have led us over the past 30 years to collect a world of knowledge and the best possible suppliers. Now we can provide your business with the highest quality end products.



Kui saaksime oma ettevõtet kirjeldada 5 sõnaga, siis need oleksid "Vatiin on meie suur armastus!". Aga see ei ole meie ainus kirg. Me armastame teppimist, kangaid ja õmblemist samuti. Need kired on meid juhtinud juba viimased 30 aastat, et kokku koguda teadmised ja parimad pakkujad. Nüüd saame me pakkuda just Sinu ärile parima kvaliteediga lõpptoodangut.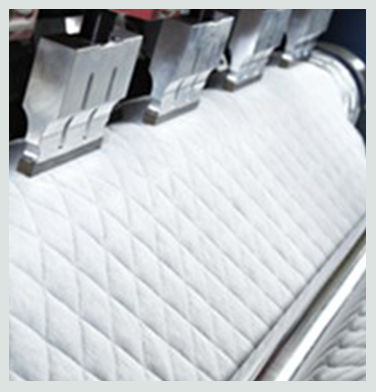 WHAT WE DO / MIDA ME TEEME
We offer quilting and sewing services, as well as a wide range of waddings and fabrics. All waddings and fabrics are sourced from within Europe and are of the highest quality. You can use just one of our services or combine them to make an overall solution that best suits your company.
Contact us today!!



Me pakume teppimis- ja õmblusteenuseid ning laia valikut vatiini ja kangaid. Kõik meie vatiin ja kangad on pärit Euroopast ning vastavad kõrgeimatele kavliteedinõuetele. Sa saad kasutada vaid ühte meie teenust või kombineerida kõiki, et leida oma firmale parim lahendus.
Võta meiega ühendust juba täna!


OUR EXPERIENCE / MEIE KOGEMUS
There are not many companies left in Northern Europe with the kind of knowledge and experience we possess. Over the past 30 years we have worked with many well-known brands, companies and governments to provide the highest quality products. Our products have many uses: -Casual wear -Sports wear -Military wear -Home furnishings -Car furnishings -Fashion wear + many many more…
Contact us today to find out how we can help you!

Põhja-Euroopas ei ole alles palju firmasid, kellel oleksid selliseid teadmised ja kogemused, nagu meil. Viimase 30 aasta jooksul oleme me koostööd teinud mitmete tuntud brändide, firmade ja riikidega, et pakkuda kõrgeima kvaliteediga tooteid. Meie toodetel on mitmeid kasutusvaldkondi: vabaaja-, spordi-, militaar- ja moerõivad; kodusisustus ja palju muud.
Võta meiega juba täna ühendust, et teada saada, kuidas me Sind aidata saame!



QUILTING / TEPPIMINE
We have over 4000 different quilting designs to choose from. If that isn't enough we can make a tailor made pattern just for you. We check each roll individually to ensure the product you receive is of the highest possible quality. Whether you just want quilting or would also like; lining, wadding and/or sewing too. We have a solution that meets your needs.

Meil on üle 4000 erineva teppimisdisaini, mille hulgast valida. Kui nendest ei piisa, siis saame luua just Sulle sobiva mustri. Me kontrollime igat rulli, et kindlustada, et Sinu lõpptoodang oleks kõrgeima võimaliku kvaliteediga. Meil ei ole vahet, kas soovid ainult teppimist või ka voodri lisamist, vatiini ning õmblemist. Meil on lahendused, mis vastavad Sinu vajadustele.

WADDING / VATIIN
Wadding is our great love. That is why we have gone to the ends of the earth to find the best possible padding for our customers. The wadding from our Italian suppliers has not only been proven to be warmer and easier to wash than the competition, but it is also more environmentally friendly. Not just in the production process and use of recycled materials, but also in our ecological footprint.
See more
Vatiin on meie suur armastus. Seetõttu olemegi otsinud oma klientidele parimat võimalikku vatiini üle maailma. Vatiin meie Itaalia tootjatelt ei ole mitte ainult tõestatult soojem ja kergemini pestav kui konkurentidel, vaid see on ka keskkonnasõbralikum. Mitte ainult tootmisprotsess ja taastöödeldud materjalide kasutamine vaid ka ökoloogiline jalajälg.
Vaata lisa
SEWING / ÕMBLEMINE
Are you looking for curtains, bed covers or pillow cases for your hotel or do you have a different request? Whatever home textiles your business requires, we have a solution for you. All you need to do is provide us with your chosen top fabric and we will do the rest. You can also use our quilting and wadding services to create a complete solution.

Kas Sa otsid kardinaid, voodikatteid või padjapüüre oma hotellile või on Sul mõni eritellimus? Mistahes kodutekstiile Sinu äri vaja vajab, meil on Sulle lahendus. Kõik, mida sa meile andma pead, on Sinu poolt välja valitud kangas ning meie hoolitseme ülejäänu eest. Sa võid ka kasutada meie teppimis- või vatiiniteenust, et luua täislahendus.

FABRICS / KANGAD
We have an extensive range of fabrics and linings. All sourced from top European suppliers. These fabrics have a huge range of uses from sports and winter wear to police and military wear. Linings can be purchased either individually or along with quilting services.

Meil on ulatuslik valik kangaid ja voodreid. Kõik on pärit Euroopa tipptootjatelt. Nendel kangastel on lai kasutusvaldkond alates spordi- ja talveriietest, lõpetades politsei- ja militaarrõivastega. Voodreid saab osta kas eraldi või koos teppimisteenusega.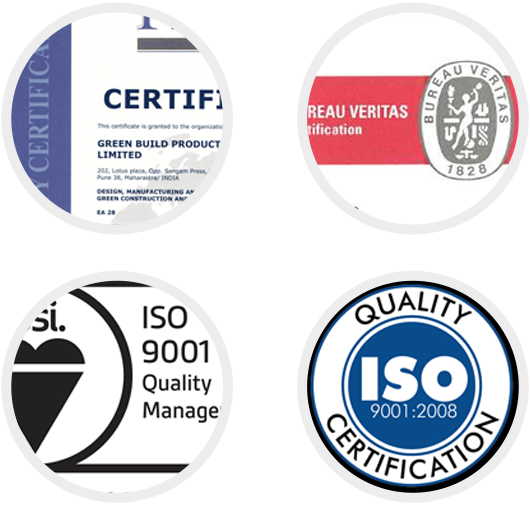 CERTIFICATES / SERTIFIKAADID
Lots of certificates for various usage scenarios. Ask for additional information.
Click here
to see our ceritificates
Palju sertifikaate erinevates kasutusvaldkondades. Küsi lisainfot!
Vajuta siia
et näha meie sertifikaate
WE ARE ENVIRONMENTALLY CONCIOUS
Video below demonstrates creating environmentally conscious wadding
from recycled bottles.
ME OLEME KESKKONNATEADLIKUD Alumine video näitab keskkonnateadliku vatiini loomist
ümbertöödeldud pudelitest.
---
We care passionately about our planet

---
We don't just believe in providing our customers with the highest quality products. We care passionately about our planet too. That is why not only do all our suppliers come from within Europe to cut our ecological footprint. But we also source environmentally conscious suppliers. The video shows our supplier Peruzzo Industries creating wadding from recycled bottles.
Me hoolime kirglikult oma planeedist

---
Me ei usu ainult sellesse, et pakume oma klientidele kõrgeima kvaliteediga tooteid, me hoolime kirglikult ka oma planeedist. Seetõttu on kõik meie varustajad pärit Euroopast, et vähendada ökoloogilist jalajälge, kuid lisaks kasutame me ka keskkonnateadlikke varustajaid. See video näitab kuidas meie koostööpartner Peruzzo Industries toodab vatiini ümbertöödeledud pudelitest.
MARCON HOLDING OÜ
Värvi 5, 10621, Tallinn Estonia
---
Info
Landline/lauatelefon: +372 664 6860
Fax/faks: +372 664 6861
info@marconholding.ee
---
Production and Export/Tootmine ja eksport
Mobile/mobiil (Estonia): +372 50 18 344
Mobile/mobiil (Finland): +358 40 503 1576
riitta@marconholding.ee
---
Sales manager/Müügijuht
Mobile/mobiil: +372 51 61 343
pilvi@marconholding.ee